'aMOONda' is my practice of using moon magic to improve my emotional wellbeing and overall health. Furthermore, it can unlock your potential allowing you to achieve all you desire.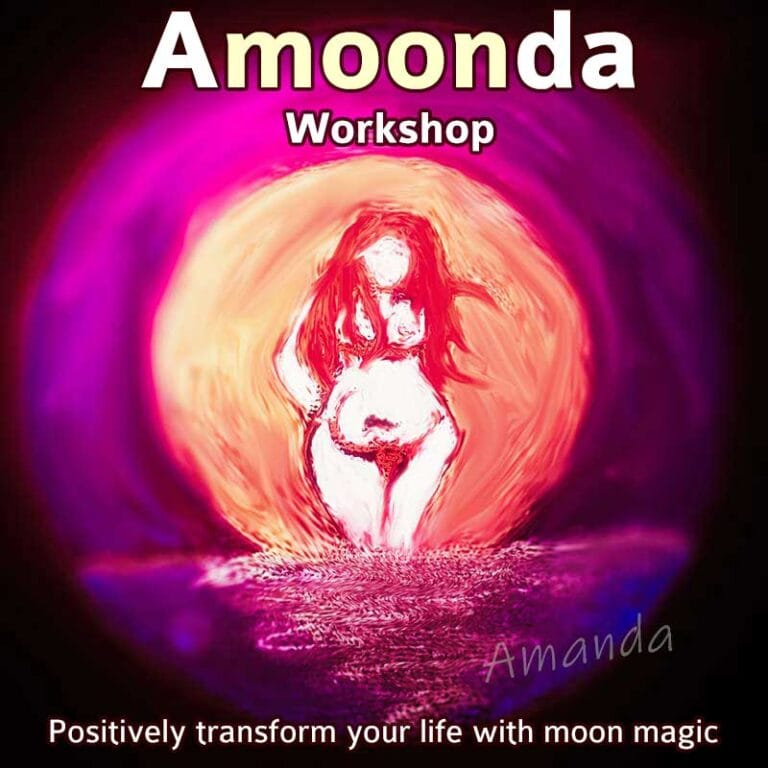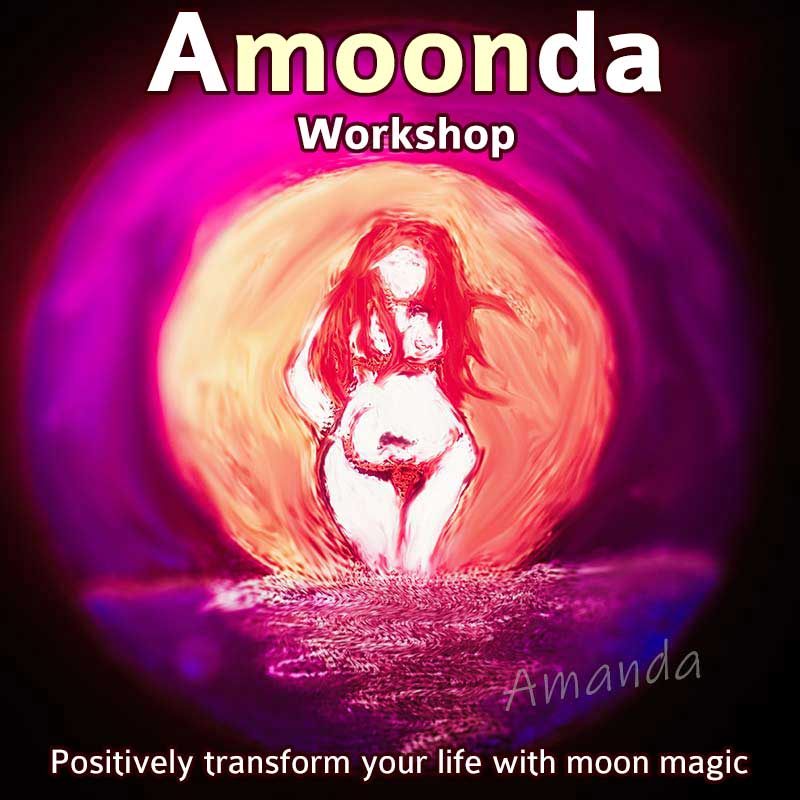 £140 for the full workshop or pay in installments of £35 per hour. A total of 5 hours to complete the course.
Should you want to speak in person, you can find me at Gemstone and Tarot in Liverpool. Alternatively, please call on 07916 543 785
What has Amanda achieved with moon magic?
To begin with, I quit my successful health and safety career and turned my back on my anxiety disorder.
My biggest fear to overcome was my fear of failure and fear of having no money.
I had to work on building a positive mindset so that I could challenge my fears head-on.
Using the energy of the moon's phases helped me to achieve this.
Today, I'm a successful holistic therapist and I love my life and I love my career. More importantly, I LOVE myself, which at one time was extremely difficult and depressing.
Now I'm excited to see what each new day brings instead of merely existing.
I remember only too well how I let fear hold me back and the misery that I created for myself.
I sought solace in my crystals, tarot, and Reiki, and then I discovered how to use them in conjunction with the moon's energy, hence my creation of 'aMOONda'.
First and foremost, I will teach you how to practice moon magic so that you can utilise the energy of the moon. At the same time, I will be mentoring you to adopt a positive mindset. As a result, this will aid you with manifesting your dreams along with transforming your outlook on life.
One-to-one personal mentoring
Either face to face inside St John's Market, Bowring Park, Liverpool, or online
Includes elements of: –
Law of Attraction coaching
Goal setting and gratitude development
Intention and affirmation setting
Focusing inward to develop and maintain a positive mindset
You will receive a moon tarot spread for a deeper insight into yourself
I will teach you when and how to utilise the Moon's energy to enhance your spiritual and emotional wellbeing
I will also provide information on crystals, how to use them, and utilise their energy to grow your dreams
What is your experience Amanda?
Firstly, I am teaching you what I have used myself to achieve success.
Secondly, I am a qualified teacher/trainer with 10 years of experience creating training material and delivering it, both in and out of a commercial setting.
Furthermore, I also have diplomas in Law of Attraction, moon magic, NLP, life coaching and clinical hypnosis.
I can deliver these sessions online or in person. (COVID permitting).